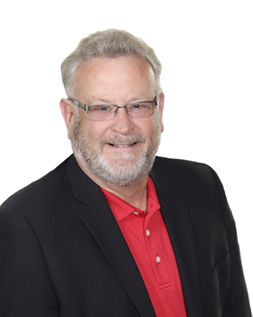 Steve Cramer, GRI
Realtor
Broker Associate
Re/Max Traders Unlimited
Mobile: (309) 337-0059

Oak Run:
Oak Run is a lake resort in Central Illinois. It is located near Dahinda on Spoon lake, close to Galesburg, Peoria, the Quad Cities, and Chicago. Recreation is available year-round for all age groups. With so many options, Oak Run offers comfort and activity without the stress of city life.
Oak Run Amenities Include:

Swimming Pool
2 Swimming Beaches
600 Acres of "Tranquil" Spoon Lake
18 Hole Golf Course
Boating and Fishing
Camper's Village
Playgrounds
Rental Boat Slips

Lighted Tennis Courts
Lounge Building
Picnic Areas
Golf Pro Shop
Restaurant
Convenience Store
Lakeside Gas Pumps
---
Boating, Water Skiing, Swimming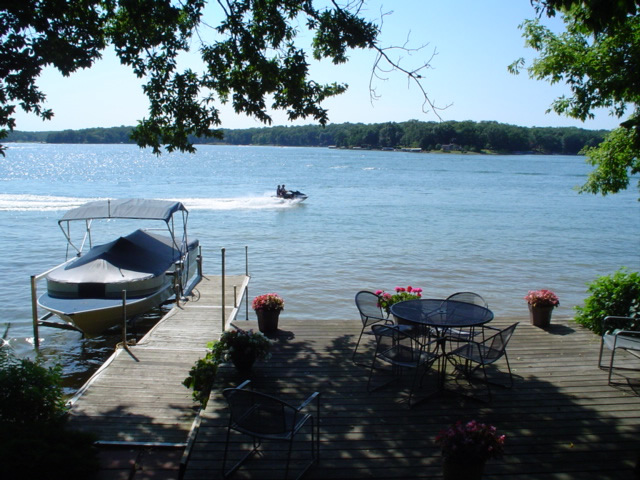 Oak Run provides an exclusive 600-acre lake, perfect for boating and water sport. Two sand beaches and an Olympic-size swimming pool are open from Memorial Day weekend to Labor Day weekend, and have lifeguards on duty during that time.

A maximum length of 25 feet for boats (except pontoons) and a maximum speed of 40 mph are allowed.
Please contact me and I'll show you the lake from my pontoon boat.
---
Fishing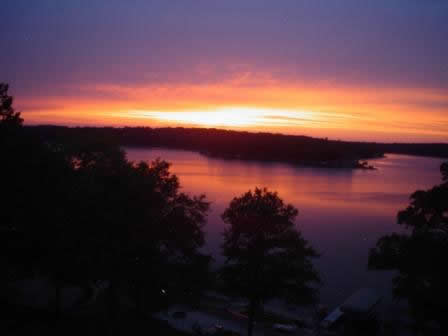 The Property Owner's Association at Oak Run makes sure the lake is stocked twice every year. Property owners can fish year round to catch bass, walleye, catfish, northern, crappie, and more. Each Spring and Fall, property owners can take part in a Bass Tournament, and other Bass Tournaments occur every Thursday evening. A panfish tournament is also held for children.
I would be happy to show you some of my favorite spots.
---
Golfing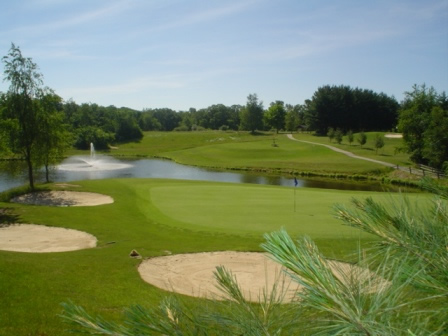 Oak Run has an 18-hole golf course complete with watered fairways. Daily fees and season memberships are affordable. Adjacent to the golf course is a Club house with a Pro Shop, lounge, and restaurant. The course even has a golf pro on staff.

Visit the golf course website for more information about the Oak Run public Golf Course, including specials.
When I have free time this is my favorite pastime.
---
Tennis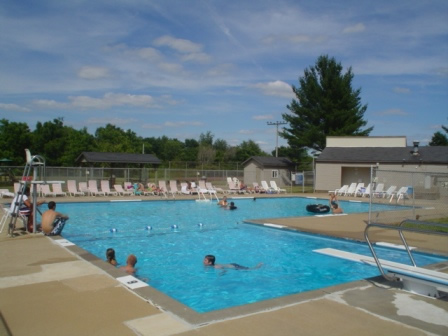 Oak Run property owners can enjoy a lighted tennis court in Brentwood Park, next to the swimming pool. Players who need a break for refreshment can visit the concession stand next to the pool.
---
Park and Picnic Areas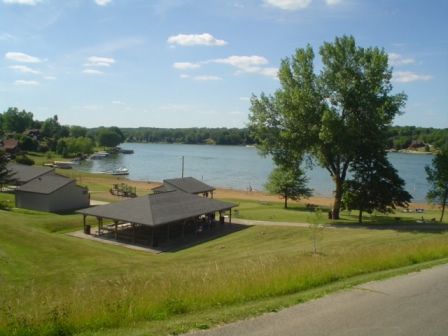 Property owners who would like to enjoy a picnic can visit one of Oak Run's parks, including Windemere Park and Beach, Lakeview Park and Beach, Brentwood Park, and Hillshore Park. At these parks, there are shelters and playground equipment, as well as picnic areas close to sandy beaches.
---
Camping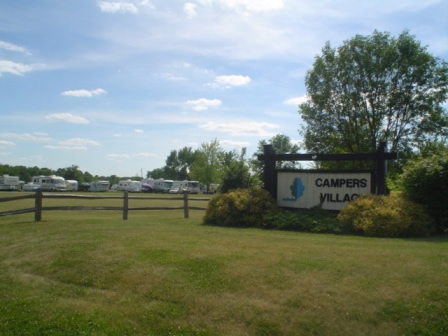 Oak Run includes a campground for property owners and their accompanied guests. Tents, campers, and motor homes are welcome at this campground, open from April 30th to October 31st. Electric hookups and a bathhouse are available.
---
Nature/Outdoor Living
Nearly ¼ of the Oak Run Community consists of wooded nature areas, made up of many different trees such as oaks, aspens, walnut, and ash. This provides a home to many native birds and other kinds of wildlife. Rolling hills complement this animal and plant life to create a beautiful community that many property owners enjoy today.
I almost always see either deer or wild turkey while driving around.
---
Property Owners Association Rules, Bylaws, and Restrictive Covenants
The Oak Run Property Owners Association Rules and Bylaws have been written by the Oak Run Rules and Bylaws Committee and approved by the Board of Directors with you, the property owner, in mind. It is the purpose of this committee to make recommendations which serve to enhance the use and enjoyment of Oak Run over the long term period for the owners and guests.

Property Owners failing to comply with Oak Run Rules, Bylaws and Restrictive Covenants may be suspended from priveleges as outlined in the booklet.

Oak Run Property Owners' Association
Oak Run Property Owners Association Governing Documents
Architectural and Environmental Control Rules
Rules and Regulations
Oak Run User Fees
Oak Run Golf Fees